Mike Tyson's story is of a journey from the bottom to the top, and back to the bottom. If you saw one of his later fights–like against Lennox Lewis–you would assume him to be overrated, if not a joke. If you had seen him in action on his way to becoming the youngest heavyweight champion in history, you would realize how far he fell.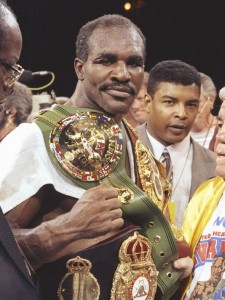 In the days after Tyson's one-round knockout of Carl "The Truth" Williams, many a casual sports consumer opined that nobody in the game could beat him. I pointed to a smart, skilled light-heavyweight named Evander Holyfield and told anybody who would listen, "If anybody could do it, he could."
Unknown to most of us, or at least under-appreciated, Tyson's personal life was a hot mess at the time and his self-destruction was already underway. In his first fight with Frank Bruno, careful observers noted the cracks appearing in his armor. He was no longer a well-oiled wrecking machine. More like a powerful-but-lazy brawler.
Tyson's mentor/trainer/father figure, Cus D'Amato, had died. For a while his fighting discipline was maintained by trainer Kevin Rooney, but Tyson fired Rooney and replaced him with a posse of sycophants and Yes Men. His skills diminished and his motivation died. He was ripe for demolition when he arrived in Tokyo for his fateful match against a journeyman heavyweight motivated to give the performance of a lifetime.
It's tragic that once all that talent was stripped off Tyson (by himself, mostly) there was just an ugly little person underneath. But honestly, that is the case with most celebrities. Our culture tends to worship people with Tier One talent, and/or beauty. But those things are gifts, not some outward manifestation of inner goodness.
Having followed Evander Holyfield from before he moved up to Heavyweight, I recognized him for an exceptional warrior. Even as a light-heavy, he never had the power to match Tyson (very few in history have ever had a punch like Iron Mike did), but he was smart, disciplined, had knockout power…plus miles and miles of heart.
The documentary portrays Holyfield as a disrespected hard luck fighter who struggled to emerge from under Tyson's shadow. It's an interesting perspective, new to me, because I recognized Evander's potential from way back (serious fight fans had watched him since the Olympics).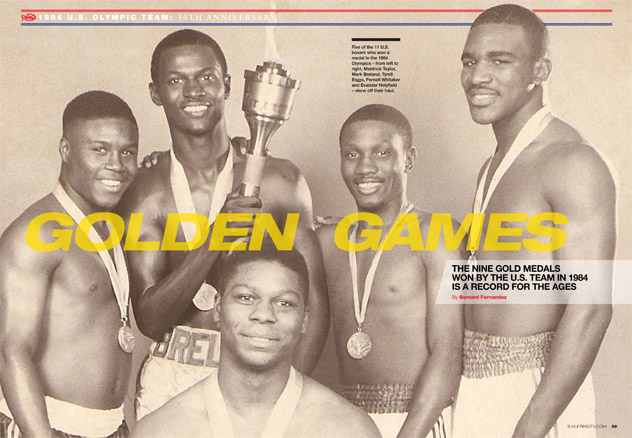 Holyfield chased a title match against Tyson from when Iron Mike truly was "the baddest man on the planet." It's like a tragicomedy how, every time he got close to his goal, fate stepped in to deny him, time and time again.
After a long, winding path to get there, Holyfield finally got his shot. The Tyson he fought was not the fearsome juggernaut of the past, but neither was he the one-diminsional target who faced Lewis and Douglas.
Evander beat him soundly.
Then, in the infamous rematch, Tyson manifested his inner turmoil for the world to see in all its vile ugliness. Instead of channeling his anger into his fists, as Cus D'Amato had taught him, he took the coward's way out in an unprecedented foul that ended the fight (he tried to bite Holyfield's ear off).
Because the film maker slanted the history into such a hard luck narrative, I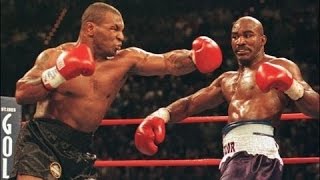 disagree with many assessments offered, and am disappointed that many facts are missing or touched on so briefly as to seem irrelevant.
To me, the tragic, hard luck aspect of the whole story is that, because of their performance during the downhill slides of their respective careers, history won't remember what world-class fighters both of these men once were.